Unela (San José, Costa Rica)
Spring 2007
As a side from the Milamex work placement in Mexico I travelled to Costa Rica on a short-term 3-month project to develop a new website for Unela - an evangelical university based in the capital San José.
This page contains the following sections:
Screenshots
The following is a screenshot of the homepage: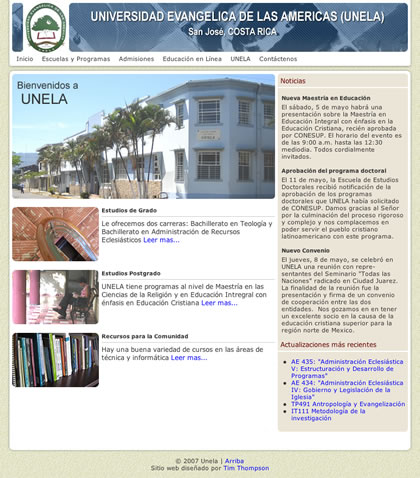 This shows a typical content page: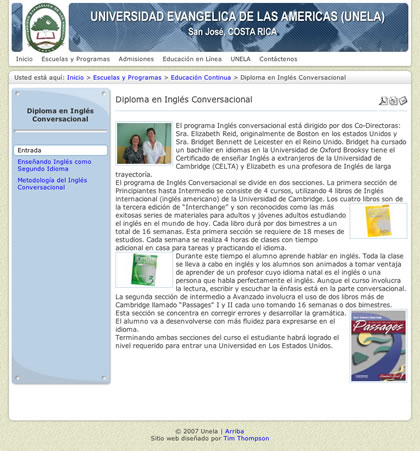 Description
On this project I was involved in every aspect of the design and development of the site, from development of graphics, photography to programming and HTML implementation. The site uses the Joomla open-source content management system to allow staff members to maintain the site.
Link to website
The website is available online however it has changed over the years as it has evolved. The current live version can be found at www.unela.ac.cr.